How to create an issue on GitHub
Did you find an annoying bug or have a great idea on how to improve OpenScan. No matter if it is just a misaligned text in the firmware or a revolutionary new scanner design that you want to share. You can simply create an issue in the according repository (see below).
For the following steps a free GitHub account is needed:
Navigate to the right repository:
Choose the right repository from the following list and open it in a new tab:
Look through the existing issues: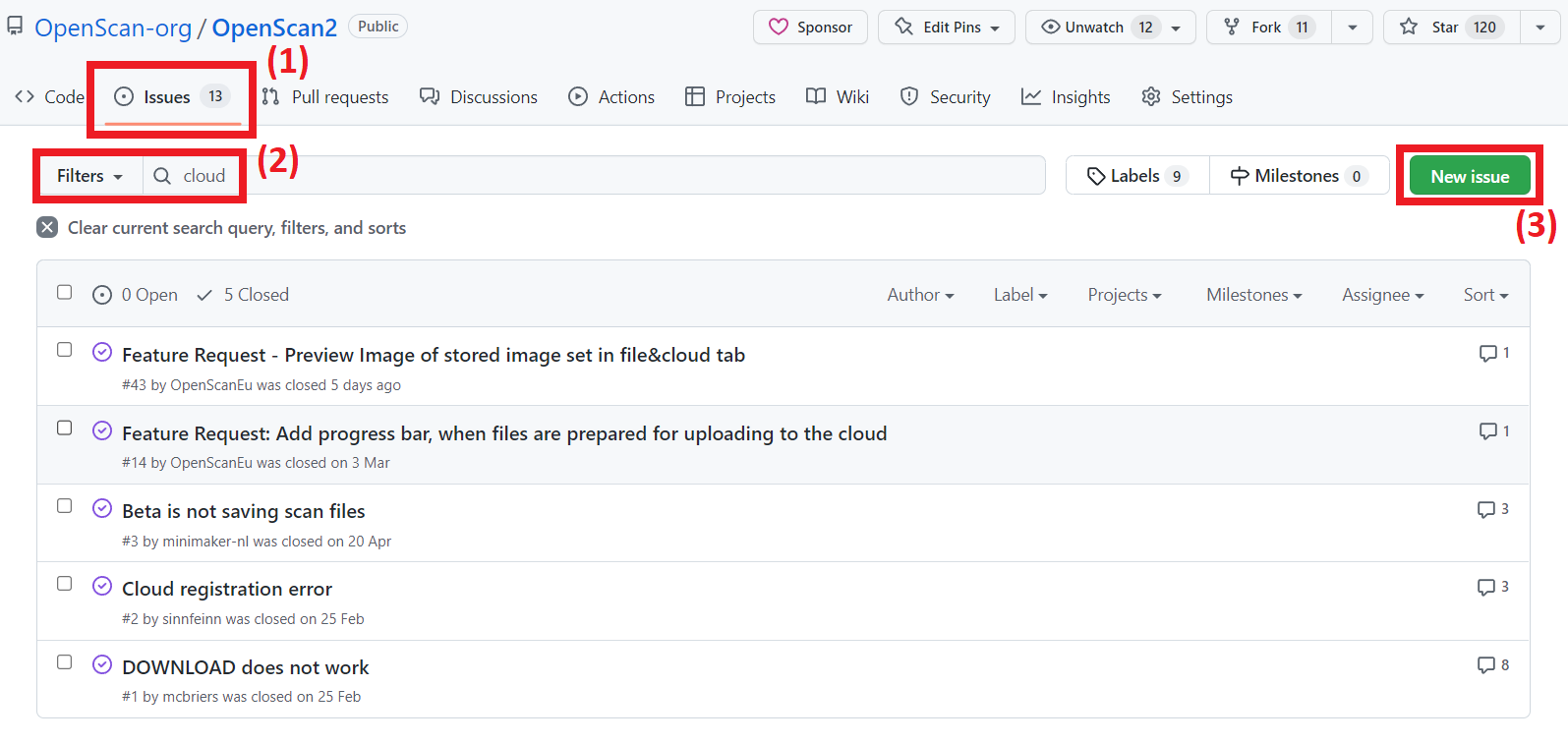 Navigate to Issues (1)
Use the search/filter to check if there is already a solution to the problem (e.g. "cloud") (2)
Please take some time to read the existing issues/solutions carefully
If needed, continue to create a new issue (3)
Create a new issue:
Choose one of the existing templates (e.g. missing dokumentation, bug report, feature request, design idea ...)
Use the given structure as much as possible (but feel free to deviate from it as needed).
You can add photos/screenshots and even videos. Try to be as specific as possible.
Submit the issue
Note, that it does not really help, if the issue is published on other plattforms, as all development is coordinated here on Github.
You will be notified by mail as soon as the status of the issue changes (e.g. someone needs more details). Please take the time to follow-up on your initial request.
Inactive issues will be closed after 30 days
A final, but very important note: (Unfortunately) there is no payed developer team behind this project (yet ;) and it is maintained by a group of enthusiasts in their free time. So please bare this in mind, when submitting any kind of issue.